THE AWS STORY
Founded in 2005, Aws Studios is one of the most dynamic and most distinguished production houses and production studios in the MENA region, headquartered at the IMPZ in Dubai, United Arab Emirates. 
We offer a vital track record in the production and the postproduction of high-rated Arab and Khaliji TV programs and series including Alsadmah and Wifi. We hold solid partnerships and relationships with the MENA's most leading TV networks including MBC Group, Abu Dhabi TV, Dubai TV, OSN, and much more. Our purpose is to foster a meaningful and long-term relationship with our clients to fully understand them and fulfill the requirements that meet their ambitions and values. Our strong ties throughout the Gulf, Levant, North Africa, and the rest of the MENA enable us to establish solid relationships with the MENA's most leading names in TV presenting and acting.
We provide pre-production, production, and postproduction services for animated and fiction series, feature film, documentaries, talk and travel shows, game shows, other interactive TV shows, music videos, channel identities, and commercials. We own a huge animation, motion graphics, and visual effects department with more than 100 experts. Our multiple production studios across the MENA are supplied with the latest film equipment and technology that meet international production standards. Our team is built with industry know-how, commitment, and passion. 
We, the Aws Studios, are home for everyone seeking high-quality pre-production, production, and postproduction services.
WORD FROM CEO
The entertainment industry grows complex every day, with its audience becoming more demanding for new content. We, at the Aws Studios, believe in innovative media, not in a traditional one. We keep an eye on the future, constantly changing and developing, meeting and introducing new standards in terms of content and production. 
Our clients are our business, and our long-term loyal relationship with them is the measure of our success. With them, we work closely and with transparency to meet their ambitions and deadlines.   
Our team forever drives forward our business. It is a multi-international team of highly professional and knowledgeable members who aim only for the best but not less. With a keen eye on details, dedication, and determination, we reach our highest potential to fulfill our clients' requirements. I consistently say that we execute our productions as an army with confidence, trust in each other, order, and endurance. 
Watch Our Work .. And Tell!
Founder and CEO – Aws Al Sharqi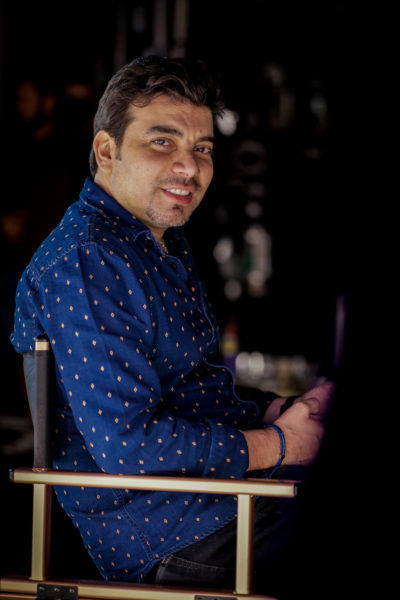 Aws Studios' Mission:
While keeping an eye on the future, Aws Studios is determined to build and maintain solid partnerships and relationships, dedicated to creating high-standard productions that provide the audience artistic, entertaining, and suitable content, and thus setting new standards in the media industry.
Aws Studios' Vision:
Our vision is to broaden and develop as a global production house and production studios beyond the MENA region.